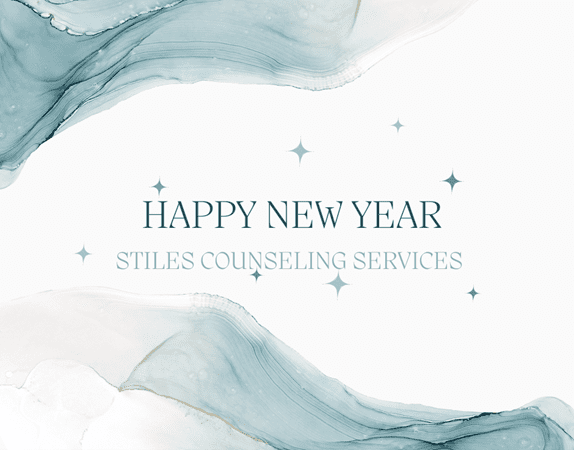 Out with the old, in with the new.
New year, new you.
Fresh start.
365 new pages yet to be written.
There are a lot of positive, idealistic sentiments about a new year. Some of us embrace it, others prefer to ignore it or feel annoyed by the whole thing.
I normally choose to embrace the feeling and idea of a fresh start. But this can be hard at times, depending on what is going on in your life. Plus, there's the new year resolution thing. How many of us have set at 'resolution' only to find it has fallen by the wayside by February? This can invite a feeling of disappointment or failure. However, there are other ways to set some goals or intentions for what we want to focus on or accomplish in the coming year.
Remember that saying, "Failing to plan is planning to fail". For instance, if we feel badly that we didn't travel this year, it makes sense to be more intentional in planning some travel for the coming year. Otherwise, we are likely to get busy and run into the hurdles that may keep us stuck. If I want to exercise more, it will take more than a thought or intention. I will have to actually pick an activity, plan a time, and build it into my schedule.
But it's not helpful to set rigid or unrealistic goals. Or to expect our path to be a smooth upward trajectory. Life really doesn't work that way. Instead, I can make a list of things to try, and a plan, but accept that some weeks or months will go better than others. It's about progress not perfection.
Making a plan and deciding to try it – not based just on when/if we feel like it- can be a crucial step. We have to get some momentum. Getting the plane off the ground is always the hardest part. Not taking action will keep us stuck.
If we realize that we are not doing something we say we want to, it's important to ask why. Try saying, "I'm not doing X because ….". I remember a time I wanted to exercise and thought I had to get up early in order to do so. But I couldn't seem to do it. I finally admitted, I'm not getting up because… I want to sleep more than I want to get up." Eventually, I figured out a different way and time of day that I could mostly stick to. It's always a process, and the most important thing is to be kind to yourself. In fact, setting an intention to be kind and compassionate to yourself would be a great place to start.
If you need some help, please reach out. [email protected]
Habits
The 21 Strategies for Habit Change – The Happiness Project (the-happiness-project.com)
How to achieve your goals with the help of setting intentions | Well+Good (wellandgood.com)
Inspiration for a Happy New Year
How to Have a Happy and Healthy New Year A new year; a new approach.
https://www.psychologytoday.com/us/blog/a-deeper-wellness/202212/how-to-have-a-happy-and-healthy-new-year
"Cheers to a new year and another chance for us to get it right." Oprah Winfrey
"And now we welcome the new year. Full of things that have never been." Rainer Maria Rilke
"Your present circumstances don't determine where you can go. They merely determine where you start." Nido Qubein
"Life is about change, sometimes it's painful, sometimes it's beautiful, but most of the time it's both." —Kristin Kreuk